What to Look for in an Emergency Dentist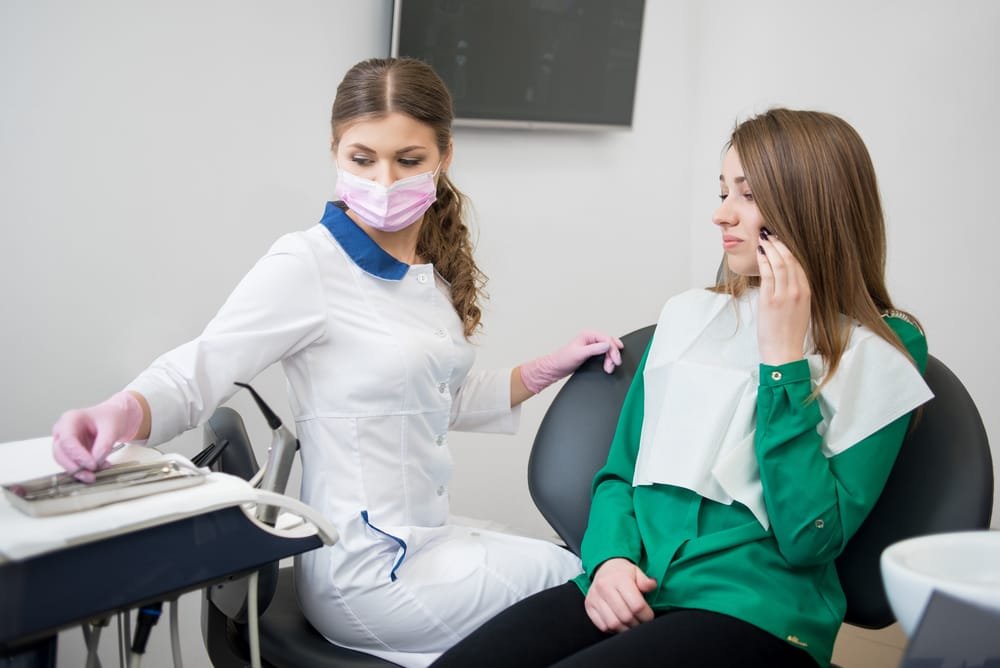 Toothaches can be excruciating and scary. In these cases, you need an emergency dentist to help relieve your pain as soon as possible. Bella Vista Smiles is here when you need an emergency dentist in Lincoln, California. With our skillful approach, rapid response times, and caring attitude, you'll never be caught off guard again. 
Choosing a dentist with the experience, skill, and knowledge is crucial to provide the best care for your needs. Here's what to look for in an emergency dentist.
Availability
It would be best if you found a dentist available when you need them most—at all hours of the day and night. At Bella Vista Smiles, we offer appointment availability 24 hours daily to be here for our patients when they need us most. We understand how inconvenient it can be if your emergency occurs outside regular business hours, and our team will ensure you get the help you need quickly.
Experience and Expertise
At Bella Vista Smiles, our team has decades of combined experience in providing high-quality dental care. We have a wealth of knowledge on best practices for treating various dental emergencies such as broken teeth or severe toothaches. Our team will work with you to ensure your experience is as comfortable and stress-free as possible while still delivering the highest quality of care.
Compassionate Care
It is also crucial that your emergency dentist be compassionate and understanding during this difficult time. At Bella Vista Smiles, we take great pride in providing compassionate care for all of our patients, which includes taking the time to listen carefully to all their concerns before beginning any treatment. We understand how frightening a dental emergency can be, and we are committed to making sure that every patient feels comfortable throughout their visit with us.  
Meet Dr. Khorana
Dr. Rubina Khorana is an exemplary dentist whose devotion to her patients is truly admirable. With her Doctorate of Dental Surgery from the University of the Pacific, she brings years of experience and specialized expertise to her practice. She strives to provide the best in personalized dental care, using cutting-edge technology and a compassionate approach that puts all patients at ease. Dr. Khorana's skills are extraordinary, making her one of the most sought-after dentists in the area – but it's her grace and enthusiasm for patient care make visiting the dentist such a pleasure.
Dental Emergencies and How We Can Treat Them at Bella Vista Smiles
At Bella Vista Smiles, you can rest assured knowing that we are well-prepared to handle any dental emergency that may arise. From a lost filling or crown to sudden and unexpected tooth pain, our experienced dentist and oral care professionals have the experience and expertise necessary to get you back on track.
Here are some common dental emergencies and how we can handle them:
Toothache:

We can provide treatment to relieve your pain and determine the cause of your toothache. Treatment may include a dental filling, root canal therapy, or extraction.

Lost Filling or Crown:

We can replace a lost filling quickly and efficiently to get you feeling better. If a crown is lost, we will provide emergency care to protect your teeth and schedule an appointment for a permanent replacement as quickly as possible.

Broken Tooth: Our emergency team can repair a broken tooth and restore its function. Depending on the severity of the damage, a dental crown may be necessary to complete the restoration.
Red and Swollen Gums:

We can diagnose the cause of your swollen and red gums to provide the necessary treatment. Treatment may include a deep cleaning or scaling and root planing procedure to reduce gum inflammation and prevent further damage.

Knocked Out Tooth:

If a tooth has been knocked out, it is crucial to contact us right away. We may be able to save and restore the lost tooth, depending on the circumstances.
Your Lincoln Emergency Dentist
When faced with a dental emergency, you must find an experienced professional who can provide compassionate care and relief from your pain quickly and efficiently. At Bella Vista Smiles, we provide 24/7 emergency services so that our patients can get the help they need whenever they need it most. Our team has decades of combined experience in providing high-quality dental care and a commitment to compassionate service so that every patient feels comfortable throughout their visit with us. For all your dental needs—including emergencies—contact Bella Vista Smiles!