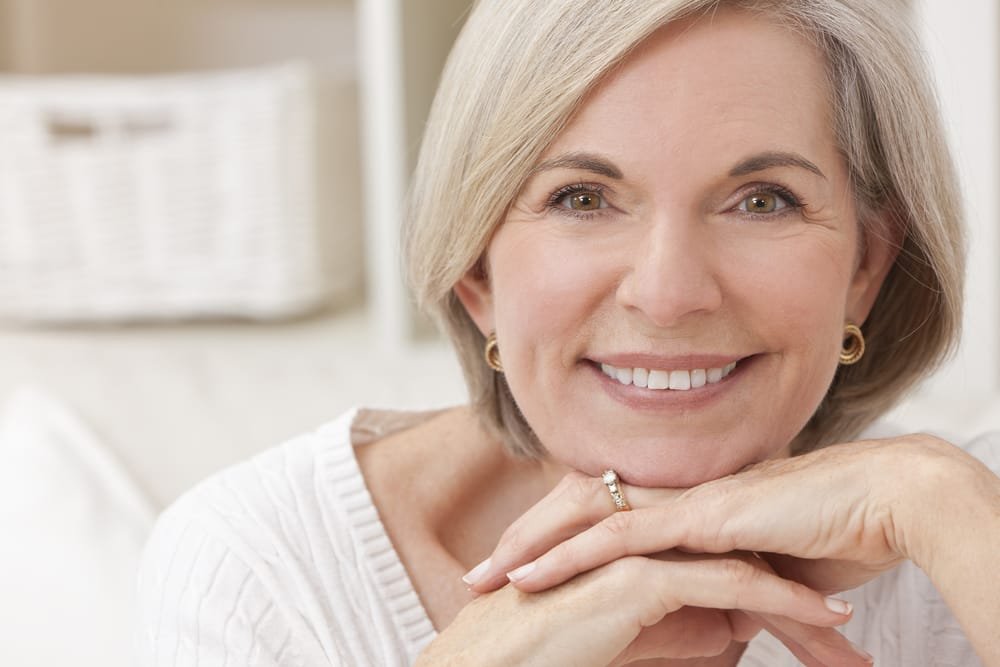 Welcome to Bella Vista Smiles, your premier dental care provider in Lincoln, CA, led by Dr. Rubina Khorana, a dedicated and experienced dentist specializing in senior dentistry. At Bella Vista Smiles, we understand seniors' unique oral health needs and strive to offer personalized, compassionate, and conservative treatment options to help seniors maintain healthy and beautiful smiles for a lifetime. As we age, our dental needs change, and paying special attention to our oral health becomes even more crucial. Senior dentistry in Lincoln, CA, is designed to address older adults' concerns and challenges, ensuring their dental well-being remains a priority.
What is Senior Dentistry
Senior dentistry is a specialized field of dentistry that focuses on the oral health and dental care needs of older adults, typically those who are 65 years of age or older. This branch of dentistry recognizes the unique challenges and dental concerns that arise with aging and aims to provide tailored, comprehensive dental care to meet the specific needs of seniors.
Conservative Treatment for Optimal Results
At Bella Vista Smiles, we believe in conservative dentistry, which means we always strive to preserve as much of the natural tooth structure as possible. For seniors, this approach is essential, as their teeth may have already experienced wear and tear over the years. We can improve oral function, aesthetics, and overall oral health by preserving natural teeth.
Replacing Multiple Crowns for Better Cosmetic Outcomes
As we age, it's common for seniors to have multiple crowns that may have worn down or lost their original luster. Our team of skilled dental professionals excels in replacing multiple crowns to enhance your smile's cosmetic appearance and functionality. Using state-of-the-art materials and techniques, we ensure that your new crowns blend seamlessly with your existing teeth, giving you a radiant and natural-looking smile.
Addressing Amalgam Fillings
Many seniors have old amalgam (silver) fillings that may deteriorate or break apart over time – leading to discomfort, sensitivity, and even compromised oral health. At Bella Vista Smiles, we prioritize your well-being and offer durable and aesthetically pleasing alternatives to amalgam fillings. Our tooth-colored composite fillings restore your teeth and provide a seamless and natural look that blends harmoniously with your smile. Or we could replace them with a dental crown.
Some common dental issues faced by seniors include:
Tooth Wear:

Over time, teeth may naturally wear down due to years of chewing and use, which can lead to functional and aesthetic concerns.

Dry Mouth:

Many seniors may experience reduced salivary flow, leading to dry mouth. This condition can increase the risk of tooth decay and gum disease.

Gum Disease:

Gum health becomes more critical as we age. Gum disease is prevalent among older adults and can cause issues like gum recession and tooth loss.

Tooth Loss:

Tooth loss can occur due to various factors, including decay, gum disease, and wear over time. Replacing missing teeth with solutions like

dental implants in Lincoln, California

, becomes essential to maintain proper oral function.

Root Caries:

The exposed root surfaces of teeth can be prone to dental caries (cavities), especially in older adults with gum recession.

Oral Cancer:

The risk of oral cancer increases with age, making regular screenings crucial for early detection and treatment.
Comprehensive Dental Care for Seniors
Senior dentistry at Bella Vista Smiles in Lincoln goes beyond cosmetic improvements. We also offer a wide range of dental services tailored to the specific needs of seniors, including:
Dental Crowns:

Porcelain dental crowns are perfect for our senior patients. They are tooth-shaped caps made from high-quality ceramic material that are custom-designed to cover and protect damaged or weakened teeth, restoring their strength, function, and natural appearance.

Dental Implants:

For seniors experiencing tooth loss, dental implants are an excellent solution to restore missing teeth permanently. These implants look, feel, and function like natural teeth, giving seniors the confidence to smile, eat, and speak comfortably.

Periodontal (Gum) Care:

Gum health is crucial for maintaining strong teeth and oral health. We provide specialized gum treatments to address gum disease and maintain healthy gums.

Dentures and Partials:

For seniors with multiple missing teeth,

complete or partial dentures

offer a reliable and cost-effective solution for restoring oral function and aesthetics.

Oral Health Education:

Our team is dedicated to empowering seniors with knowledge about maintaining good oral hygiene practices and preventive measures to ensure their smiles remain healthy between visits.
Top Dentist for Seniors in Sun City and Lincoln Hills
Dr. Rubina Khorana is renowned for her expertise in providing exceptional dental care to seniors in Sun City and Lincoln Hills communities. With years of experience, Dr. Khorana has built a reputation for her gentle approach and comprehensive treatments tailored to senior patients' unique dental needs. Her commitment to patient comfort and satisfaction has made her the go-to dentist for seniors in the area.
Senior dentistry at Bella Vista Smiles, led by Dr. Rubina Khorana, offers comprehensive and compassionate dental care tailored to the unique needs of our senior patients in Sun City, Lincoln Hills, and surrounding areas. Our team is committed to enhancing smiles and improving the quality of life for our beloved seniors through conservative treatment options, replacing multiple crowns for better cosmetic outcomes, and addressing dental concerns that arise with age. Let us partner with you in your journey toward maintaining a healthy and beautiful smile for years.
Contact us today to schedule an appointment and experience the difference of expert Senior Dentistry at Bella Vista Smiles!