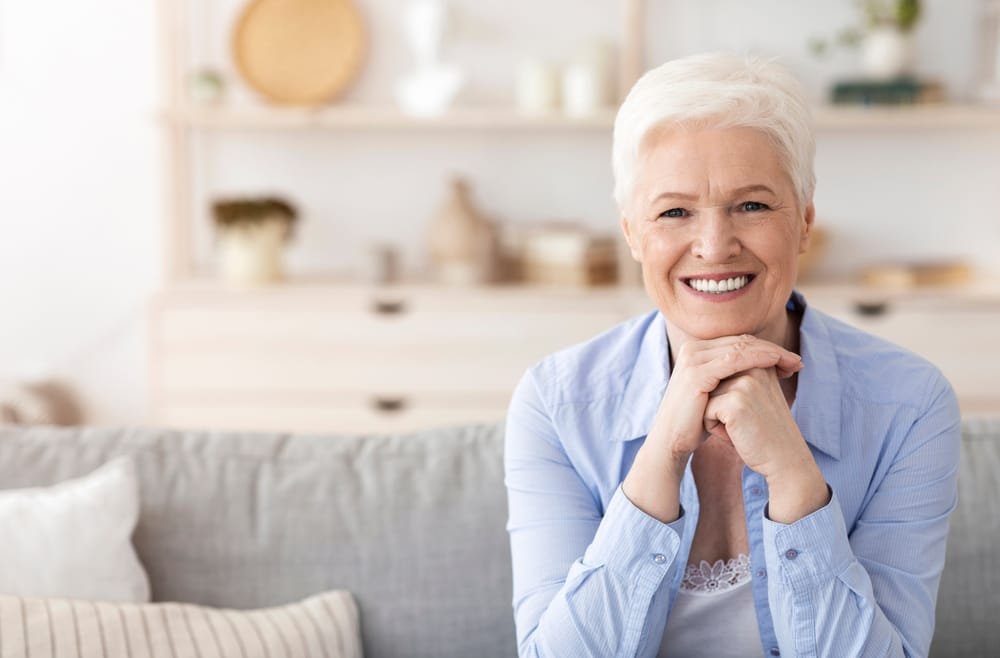 Is your smile looking a little dull? Smiles are crucial to making a great first impression and feeling confident in your skin. Our dental restorations in Lincoln can help you achieve that perfect smile. Our talented team will provide high-quality solutions, from composite fillings to crowns and bridges.
We often take eating and speaking for granted until we have complications with our oral health. Patients often wait until their oral health has deteriorated before they prioritize a trip to the dentist. However, visiting the dentist when issues arise can significantly improve your smile's function and beauty. Moreover, ensuring your oral health is in great shape makes your teeth more resistant to wear and tear, creating a smile that lasts a lifetime. 
Schedule an appointment today at Bella Vista Smiles for effective dental restorations! You deserve it! And we don't just offer dental restorations. We offer emergency dentistry, cosmetic dentistry, and much more. 
Effective Lincoln Dental Restorations Near and Sun City Lincoln Hills, CA!
With us, you'll get the best dental care available and benefit from modern technology – all without compromising comfort. We strive for excellence in every restoration so you can look good and feel better about yourself! 
We also offer an in-house dental plan to help you manage costs. So come over and experience the Bella Vista Smiles difference – we're just a stone's throw away from your Sun City home!
Restorations we offer include:
Composite Fillings

are exceptional tooth-colored options that restore a smile after cavity treatment. These fillings match the color of surrounding teeth, consistently take on heavy occlusal loads without failure, and are much safer than their amalgam counterpart.

Inlays and Onlays

work similarly to fillings and can include porcelain or metal material for a more vital, more durable restoration.

Crowns

cover a treated or damaged tooth to protect it against further damage or decay. These prosthetics also replace the structure of broken teeth, restoring the tooth's function and appearance. We use natural-looking porcelain material to match surrounding teeth easily.

Bridges

fill small gaps in the smile with a small prosthetic that looks like a group of teeth. This procedure is a permanent fix to missing teeth, offering a reliable cosmetic and functional solution that lasts many years with proper care.

Full and Partial Dentures

replace missing teeth up to an entire arch. This reliable solution helps those with missing teeth to restore their complete smile. 

Dental Implants

are the gold standard of tooth replacement and help completely redesign the smile after tooth loss. Our practice both places and restores dental implants for your convenience. 
What to Expect When Getting a Dental Restoration
When it comes to dental restoration, it is essential to understand the steps involved in the process. 
Consultation with the Dentist:
The first step of dental restoration is a consultation with your dentist. Dr. Rubina Khorana will assess your oral health during the consultation and recommend a suitable restoration procedure. She and her team will examine your teeth, gums, and mouth and determine if we must address any underlying issues first. We will explain the procedure, answer your questions, and address your concerns to make you comfortable before proceeding.
Treatment Planning:
Once you have decided to proceed with the restoration process, we will outline the steps involved in the restoration process. Depending on the restoration procedure, this plan could include taking impressions of your teeth, fabricating custom restorations, and scheduling follow-up appointments. We can also discuss the cost of the process, payment options, and insurance coverage to ensure you are well-informed.
Restoration Procedure:
We gently prepare your tooth or teeth during restoration by removing any damaged or decayed areas. Following that, we will clean and disinfect the prepared tooth or teeth. Then, we place the custom restoration, which could include a crown, bridge, or implant. We design the restorations to look and feel natural, matching the shape and color of your other teeth.
Post Treatment Care:
After the restoration, Dr. Rubina Khorana can prescribe post-treatment care to help you maintain your restored tooth or teeth. You will receive instructions for oral hygiene habits such as brushing, flossing, and eating. The post-treatment care is vital to ensure the restoration is successful and lasts for a long time. Patients should rigorously follow the instructions provided to get the best results.
Follow-Up Appointments:
Regular follow-up appointments are crucial after the restoration procedure. During these visits, we will assess the restoration, monitor your oral health, and make any necessary adjustments to your restoration. We may also recommend that you have regular teeth cleaning appointments to keep your oral health in check.
Dental Restorations in Lincoln, CA
Bella Vista Smiles offers many quality restorative treatments in Lincoln, CA. We love helping our patients by restoring their smiles and returning to optimal oral function. And we are just down the road from you in Sun City Lincoln Hills, CA! 
Contact our practice to schedule an appointment for you and your loved ones. Dr. Rubina Khorana and her team are excited to help you explore all the options available for dental restorations in Lincoln, CA.