Learn About Our Lincoln Dentist
Skill and compassion go hand in hand when providing exceptional patient care. As a dental professional, I stay up to date on the latest advancements in dentistry in order to provide the most current treatment options for my patients. As a doctor, I recognize that my patients are unique individuals who have placed a great deal of trust in me and my team. That is just one reason why I value each and every patient relationship.
I appreciate the time you've taken to visit this site and find out more about this dental practice, my team, and the many services we can provide to help you achieve optimum oral health.
Rubina Khorana, DDS
I am proud to be a local resident of Lincoln and live just minutes away from my privately owned practice which allows me to serve those in my community. I grew up in Southern California before moving to San Francisco to attend the University of Pacific, where I graduated with a Doctorate of Dental Surgery. I am dedicated to my education and providing the best care for my patients by attending numerous continuing education courses every year and by integrating the best technology into my office. We provide 3D scans to replace impressions, a 3D CT machine for guided implant surgery, intraoral photography, and more!
I believe in treating my patients like family and strive to provide the absolute best for my patients. My goal is to educate my patients on their oral health and work together as a team to achieve a healthy, confident, and beautiful smile!
When I am not in the office, you'll find me, my husband, and Coco taking walks through our neighborhood, exploring our city, and enjoying our time together.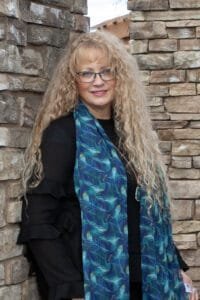 Kim
Office Manager
I started out in the dental field in 1986 helping my friend out who was a dentist.  Who would have known that I would fall in love with the dental field.  Fast forward to today, I have been able to hold every position in the office except dentist.  I love helping our patients build confidence in their experience with us and within themselves.  To overcome their fear of the dentist is a real thing.  And that is where my experience comes in.  I truly enjoy building relationships with my patients.  They aren't just patients, they are our dental family.
I also have a passion for photography, quilting, archery and my family.  I'm blessed with a wonderful husband; three children who have given me at this time 6 BEAUTIFUL grandchildren.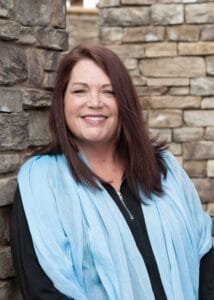 Cathy
Billing Coordinator
I joined the Bella Vista Smiles team in 2021 and my role is to help patients get the most benefits from their insurance and help them with their billing and claim questions. If you have any questions regarding your insurance, I am here to help you! When I am not assisting patients with their questions or handling the billing of our office, I enjoy spending time with my two dogs, Louis Vuitton and Coco Chanel. 
Sarah
Registered Dental Hygienist
I began my dental career as a dental assistant in 1996. I moved on to become an RDA and worked for 8 years until I decided to become a hygienist.  I graduated from dental hygiene school in 2006 and have enjoyed serving my community ever since. My hobbies include wine tasting and spending time with my family.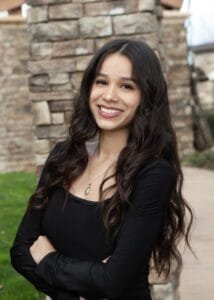 Zaede
Dental Assistant
I love spending time with my family and my parents are my heroes, I look up to them so much. They are extremely hard-working and instilled in me to never give up, even when things get hard; I wouldn't be where I am without them!
I have always had an intense interest in the dental field and began my dental career in 2020. I love meeting new people, helping them, and seeing how their smiles light up their faces.
I am hard working, a very generous person, respectful of others, and deeply caring – all key traits to being a rockstar dental assistant for my patients!
In my free time, I am passionate about exploring my culture and our food, dancing, anything to do with Summer, swimming, and painting.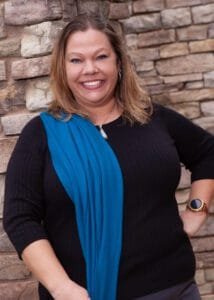 Genevieve
Registered Dental Assistant With Expanded Functions
I've been in the dental field since 2002 and recently earned my RDAEF2 license, thanks to Dr. Rubina's support and encouragement. I'm always eager to learn and stay up-to-date in this field to ensure our patients receive the best care possible.
Outside of dentistry, my life revolves around family. I'm happily married with four kids and two amazing bonus daughters-in-law. Our family also includes two lovable husky dogs. My commitment to my family and community is at the core of who I am, and I'm grateful to be a part of this wonderful team!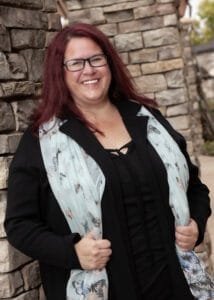 Lisa
Treatment Coordinator
I may be new to the world of dentistry, but I am so grateful for the opportunity to learn, grow, and be part of Bella Vista Smiles! I can connect with our patients and understand when they mention not being a fan of the dentist; I used to have similar feelings and have been able to grow past those feelings. I love being able to help our patients do the same and help them see how wonderful our office and team are! When I'm not at work, I enjoy spending quality time with my family, playing baseball, and exploring the outdoors, especially camping and 4-wheel driving in our Jeep.
Coco
Director of Employee Satisfaction
I love to go on walks, especially to the park! When I am not on a walk, I will sometimes come to the office on admin day to help all the team members feel happy (if not happier)! I am very friendly and I really love naps. I am always told that I am a very good boy!