Lovely Gums, Lovely Teeth: The Importance of Periodontal Treatment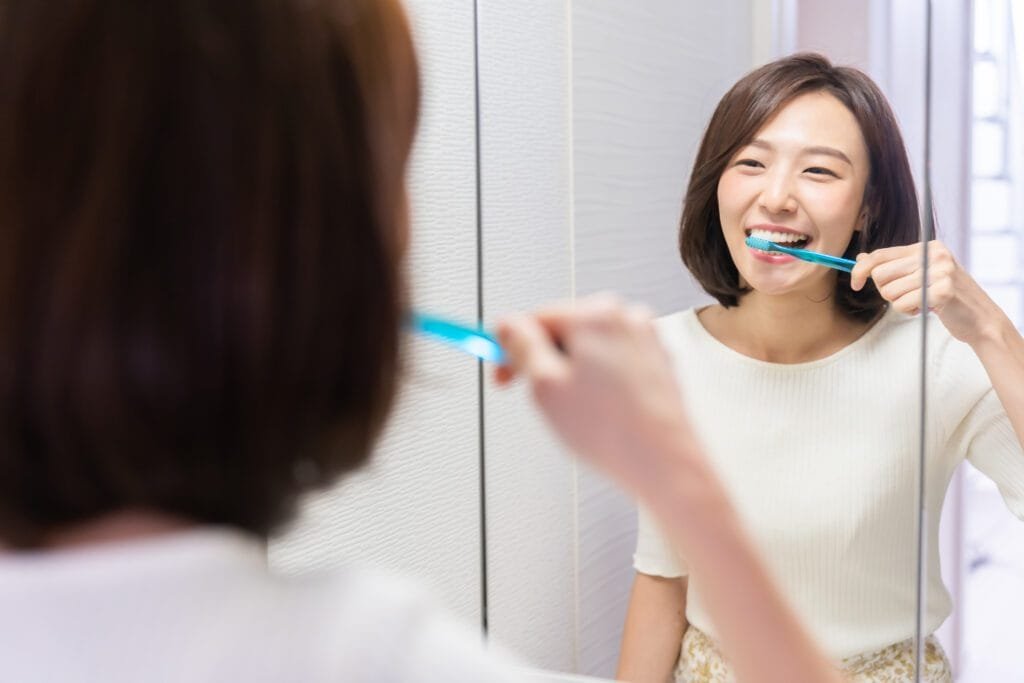 They say that a smile is the best accessory you can wear, and I couldn't agree more. However, imagine having a beautiful set of teeth but damaged gums- how would that look? Terrible, I'm sure. Sadly, this is a reality for many who neglect their periodontal health. Periodontal disease is something that people often overlook, thinking that it's not a severe issue. However, that's the biggest misconception. Ignoring or delaying periodontal treatment could lead to several other complications, including tooth decay, gum bleeding, receding gums, and tooth loss. Dr. Rubina Khorana and her team at Bella Vista Smiles offer periodontal treatment for our patients struggling with poor gum health in Lincoln, CA. Our team at Bella Vista Smiles knows how vital oral health is and wants to help you achieve the best healthy smile! So, let's dive right into what periodontal treatment is all about!
What is Periodontal Treatment?
Periodontal or gum disease treatment is all about healing your gums to their best form. Periodontal disease is caused by a bacterial infection that infects the gums and bones surrounding the teeth. As a result, the gums become inflamed, ultimately destroying bone and gum tissue around your teeth. This disease is curable in the early stages, but it requires early detection and prompt action. Periodontal treatment aims to restore oral health by promoting repairing or replacing problematic gum tissues. 
Is Periodontal Treatment Necessary?
Unfortunately, we begin to lose our natural teeth in some stages of life. This stage results in having to undergo surgeries or even other dental procedures. If this is something you wish to avoid (as I'm sure so many of us want to), then you should consider periodontal treatment! Periodontal treatment is necessary to prevent tooth loss, restore gum health, reduce gum bleeding, and improve dental hygiene. Not to mention, it also helps to restore your confidence in smiling again.
What are the different types of periodontal treatment?
Periodontal treatment options vary depending on the severity of gum disease. The types of periodontal treatments include:
Professional teeth cleaning:

A teeth cleaning is the regular run-of-the-mill cleaning from a dental hygienist. Your teeth will be thoroughly cleaned, removing plaque and tartar, shined, and flossed!

Scaling:

Scaling is the term used when we clean the plaque and tartar that is below and above your gum line. 

Root planing:

Root planing is the term used for when we are the root surfaces of your teeth. We also work to eliminate any infections around your teeth to help your gum health. 

Gum surgery:

Gum surgery is a surgery that focuses on treating thinning or receding gums. 

Bone grafting:

In order to help bone structure and accelerate wound healing,

bone grafts

are used as a filler and scaffold. These grafts have no antigen-antibody reaction and are bioresorbable. These bone grafts serve as a mineral reservoir, stimulating the growth of new bone.
How Do I Know If I Need Periodontal Treatment?
Periodontal disease is usually painless, making it difficult to detect early on. However, if you experience any of these symptoms, you should seek help from a periodontist. 
Gum inflammation

Persistent bad breath

Teeth mobility

Gum recession

Bleeding gums during brushing 
What is the Periodontal Treatment Process Like?
Periodontal treatment in Lincoln, California, is a step-by-step process. Firstly, we will diagnose disease onset, determine the severity of the disease, and come up with a personalized treatment plan. Once you agree with the treatment plan, Dr. Rubina Khorana will perform the necessary procedures and advise you on the aftercare procedures to follow. It is essential to follow the aftercare procedures, which may include:
Maintaining oral hygiene

A balanced diet

Avoiding nicotine
Periodontal Treatment in Lincoln, CA
Oral hygiene goes beyond just teeth brushing. It involves taking care of your gums just as much as you take care of your teeth. If you are experiencing the symptoms outlined above, don't ignore them. By seeking periodontal treatment, you can save your natural teeth and restore your smile. Don't wait any longer; contact us at Bella Vista Smiles in Lincoln, CA, today and find out what you can do to restore your gums' health. Remember, lovely gums mean lovely teeth – and beautiful life!